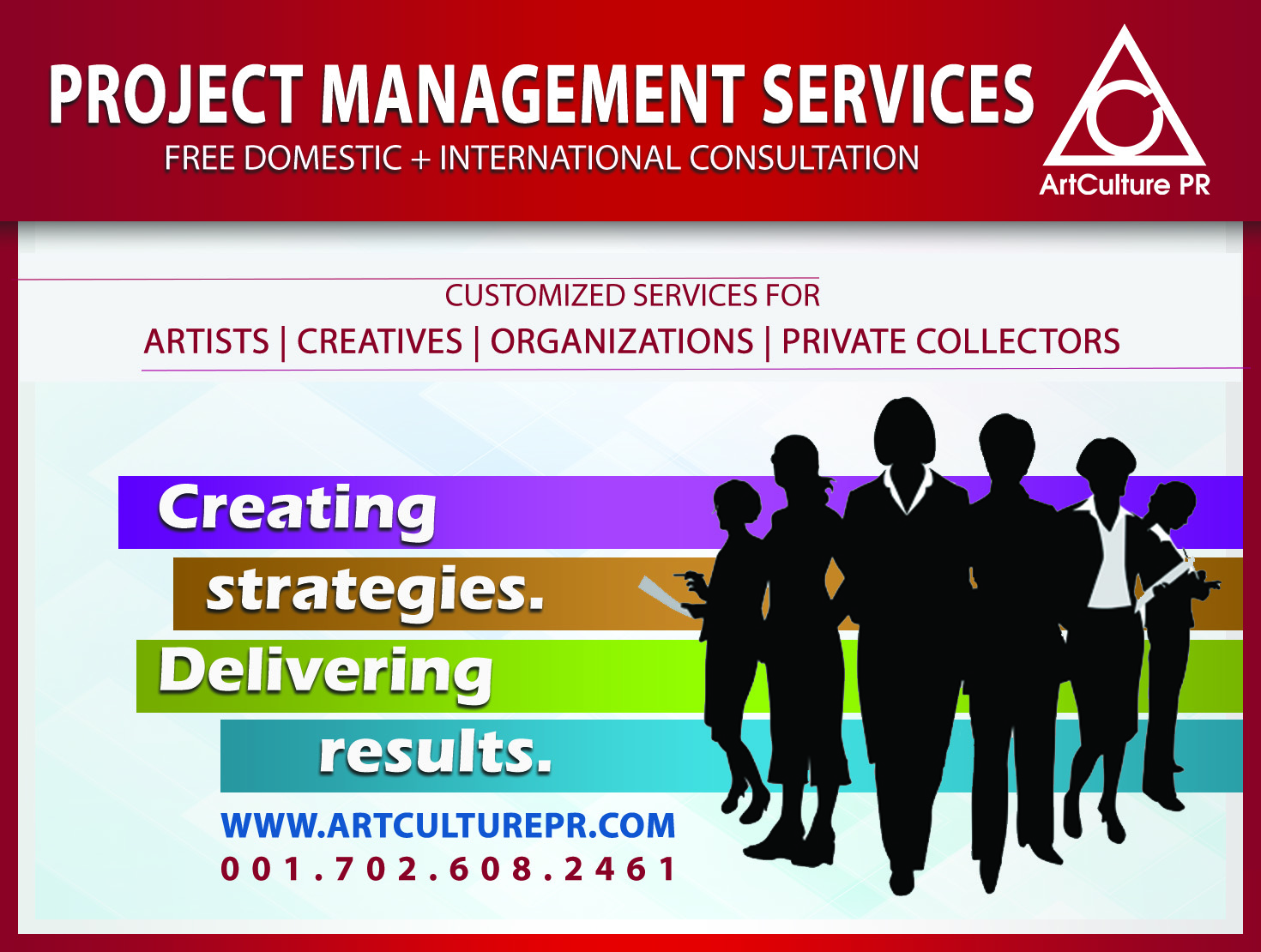 ArtCulture PR is a global project management firm specializing in exhibitions, facility operations, integrated marketing, media and publishing to reach broad audience
s.  We work closely with our clients to develop meaningful and insightful services that are customized for each project.
Through a variety of management services, we provide strategies that deliver results. No project is too great or too small.
Collaborative Partners
Laura Henkel is a consultant for contemporary art projects and specialized global ventures. Having served in various executive leadership roles over the past fifteen years, Laura's entrepreneurial and collaborative spirit provides successful results to stakeholders for a variety of projects. 
With over 400+ installations and exhibitions, inclusive of complex logistical coordination of objects and people, she designs facilities and public venues for the permanent and temporary placement of art and educational programming. Having stewarded art facilities from concept to activation, she is known for her ability to streamline facility operations, strategize marketing, and steward media relations to reach broad audiences.  
As well, Laura produces Sin City Gallery's annual 12 Inches of Sin international juried exhibition and art festival. In seven years, the exhibition has attracted artists from 26 countries to Las Vegas and activates a 72,000 sqft footprint showcasing over 50 artists. 
Laura currently serves as Vice President of the Board for the 18b Las Vegas Arts District Neighborhood Association.  She is a contributing writer to many arts and culture publications.  Laura received her PhD in Erotology from IASHS, San Francisco.
Rosa JH Berland is an art historian and a published critical author and serves as an art + design consultant for ArtCulturePR and many other creative projects. She works closely with artists, designers, publications, museums, and foundations to develop meaningful, well researched, rigorous, and insightful text.
Having worked as a curator for The Museum of Modern Art, New York, as well as for the Solomon R. Guggenheim Museum, and the Frick Collection, Rosa brings a wealth of experience including nearly twenty years working with contemporary artists and museums.
Rosa has contributed to various edited publications on topics such as contemporary artistic practice, Viennese expressionism, surrealism, and hierarchies of form in 20th century painting among many others. She holds a special interest in modern artistic depiction of mysticism and the supernatural as well as the influence of Freud and Charcot on the artistic imagination. Rosa received a Masters of Art, Art History, from the University of Toronto.