Dennis McBride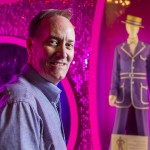 Dr. Laura Henkel developed a first-rate educational component and established collaborations with such educational institutions as the University of Nevada, Las Vegas, serving as both a learning facility and public resource.  She also developed an effective visitor-outreach program that brought international attention.   In addition, she conceived, planned, built, and curated many art exhibits and events that were well attended and well covered in local and national media.  Laura's commitment, connections, and vision, I believe, are invaluable.
Dennis McBride
Director, Nevada State Museum, Las Vegas
Richard Hooker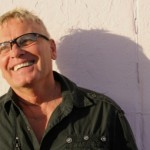 Laura Henkel has been an innovative and creative force in the Las Vegas arts scene.  She has presented an exceptional range of exhibitions that inform and challenge aesthetic, historical and social norms. Her ambitious exhibitions have been both centric and global. Her incisive and expansive curatorial eye consistently provides are encounters that can be both popular and classical.  In addition, she offers compelling narratives that expand the viewer experience of each exhibition while masterfully engaging the media in responding to and reporting art news.
Richard Hooker
Artist, Curator, Cultural Urbanist
Marc Abelman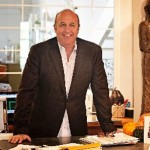 Dr. Laura Henkel's programming is incredible and thought-provoking. It brings awareness that few are willing to move forward. As a leader, she elevates communities to be more aware, more worldly, and ultimately better.
Marc Abelman
Arts Commissioner, City of Las Vegas Arts
Dave Gussak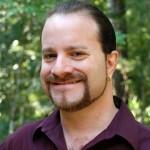 Dr. Henkel is a consummate professional; she presents herself with clear goals and objectives, demonstrates the energy and drive to accomplish those goals, realistic perspectives to know what such goals and objectives would rally others to work for her.  With her ability to engage with others, her organizational skills, creative vision, and propensity to learn new things, there is no doubt that Dr. Henkel will continue to excel.
Dave Gussak
PhD, ATR-BC, Chair, Department of Education, Florida State University
Heidi Madison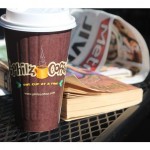 ArtCulture PR's exceptional management experience and ability to think outside-the-box are a potent combination. Dr. Henkel's professionalism and mentorship abilities are unparalleled. Not only is she tremendously organized administratively, her advanced public relations and marketing skills allow her to navigate sensitive and controversial issues with ease and grace.
Heidi Madison
Senior Project Coordinator, International Art Museum of America, San Francisco