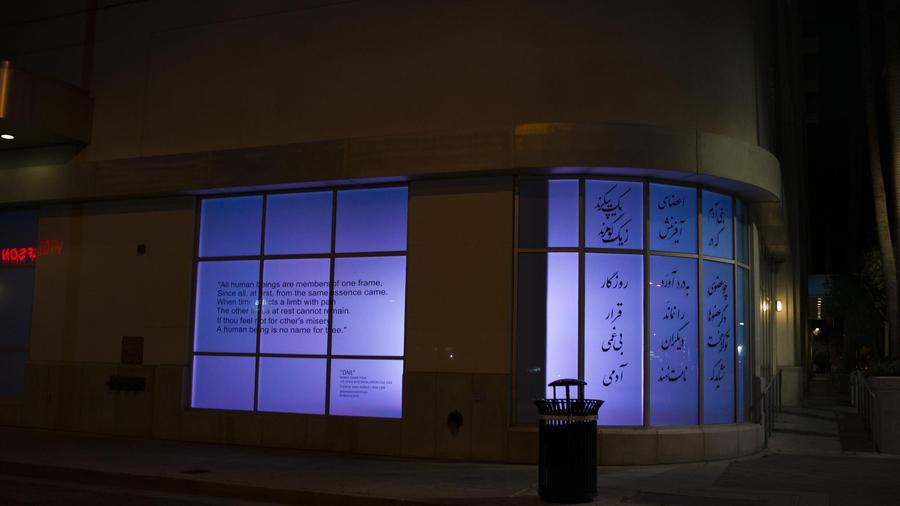 ONE by Nanda Sharif-pour until 3 November 2020 at Soho Lofts, 900 S Las Vegas Blv, NV 89101
The bright lights of the Las Vegas Strip may have gone dark, but art remains a beacon of light in Sin City. As the city is placed under a 30-day lockdown for entertainment and all non-essential businesses due to the global pandemic, a public art installation, ONE by Iranian-American artist and refugee Nanda Sharif-pour, uses art to inspire kindness, reflection, equality and unity during these times of global political and social unrest.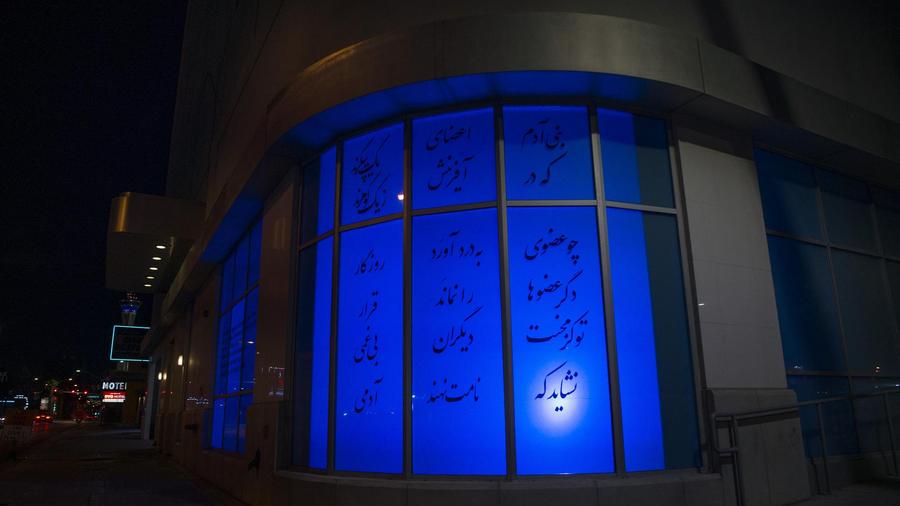 Sharif-pour's installation invites audiences to engage with the poem "Bani Adam" (Persian: بنیآدم; meaning "Children of Adam"). Written by thirteen-century Iranian poet Saadi Shirazi, widely recognized as one of the greatest poets of the classic literary tradition. "Bani Adam" is renowned for the delicate way in which it calls for the breakdown of barriers between human beings.
Historically seen to conform with the spirit of the Universal Declaration of Human Rights, "Bani Adam" was famously quoted by former U.S. President Barack Obama in a videotaped message marking the Nowruz, the Persian New Year, on March 20 in 2009. Since 2005, it has also been displayed on a carpet in the United Nations building in New York……Read More