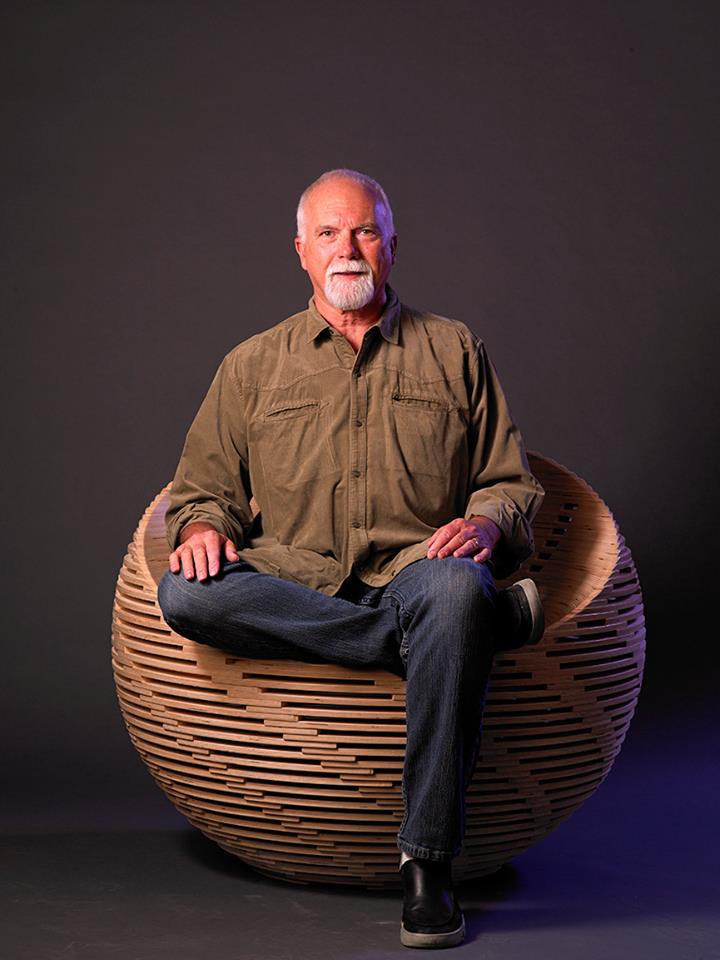 American artist James Stanford's diverse practice includes photography, digital illustration, painting, and drawing. Stanford studied painting at the University of Washington (MFA) and the University of Nevada (BFA).  Influenced by the Bauhaus movement, his dynamic portfolio includes art and design.
One feels that there is a quick descent or immersion in Stanford's complex worlds, often while entirely abstract, his images create a sense of radiant light, shadowy space and an infinity of clear forms, a modern mandala. To create pictorial orchestrations of lived spirituality, Stanford uses the iconic vintage signage of Las Vegas, and reflects a mirrored geometry that speaks of unraveling, and recomposing, an endless view of being, of universal mystery. Layered netting of superimposed images evoke a sense of infinite reflection.
Stanford's work responds to esoteric interests, artistic expressions of religiosity and spirituality, Zen Buddhism as well as metaphysical concepts, including the creative of illusionistic fictive space. This interest in transforming reality into imagined realms has taken many forms including his astonishing photomontage series Indra's Jewels. This series take its point of departure the Hua Yen Buddhist concept of poetically of totality within the metaphorical story of Indra's Jeweled Net. Today, as an artist concerned with the development of a visual expression of metaphysics and spirituality, Stanford has garnered the attention of the art world, as well as contemporary Buddhists, sociologist and anthropologists.
Stanford is an innovator and great believer in the support of local artistic communities, and has dedicated himself to supporting and developing art and artistic culture in Las Vegas. Stanford served as Las Vegas Arts Commissioner and during his tenure developed a special artistic program Lightscapes. Recognized by Art in America as one of the top twenty public art projects, this program features epically scaled video art installations in Downtown Las Vegas.
A dedication to creativity and the fine arts has led to teaching at University of Nevada and the University of Washington.  He is one of the founding members of Nevada's oldest art organization, the Contemporary Arts Center in las Vegas. He created Small Works Gallery featuring the works of Herbert Bayer, Nancy Dwyer, Jennifer Steinkamp, Barbara Kasten, and other notable contemporary artists.  He is the author of several books through Small Works Press.  His artistic works include the conception and design of Zen Garden Las Vegas.
We are delighted to assist Stanford with the ongoing marketing and management of the artist's exhibitions in the United States and Europe.