Think 'Las Vegas' and you'll likely conjure images of the glitz and glamour of the strip. 
But away from the casinos, gamblers and theatres, there is a rich world of vibrant, gritty street art, which has been documented in a new book. 
Photographers William Shea and Patrick Lai collaborated on Street Art Las Vegas, published by Smallworks Press, which showcases the amazing street art and graffiti that sprouted up around Sin City between 2012 and 2019.   
The book documents works from well-known artist, such as Shepard Fairey, Tristan Eaton, D'Face and Retna, as well as anonymous talents. > Read More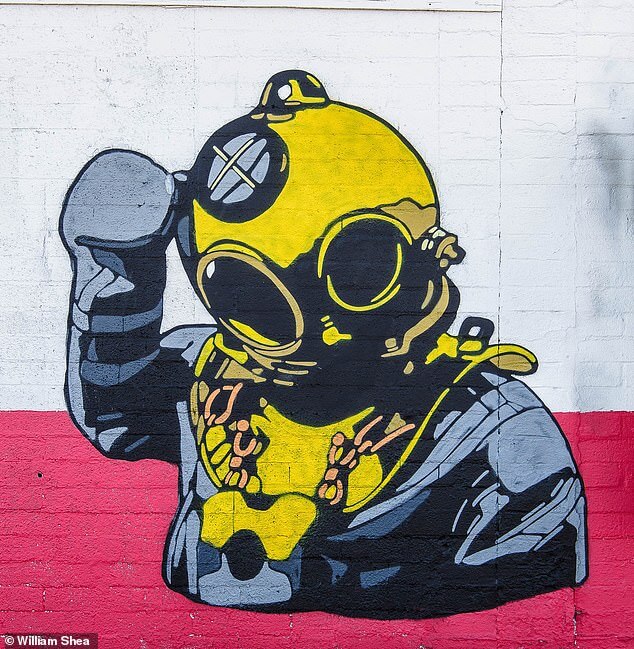 Diver by the Stencil Network. Photographed in 2013. It is one of the examples of street art shared in William Shea and Patrick Lai's Street Art Las Vegas